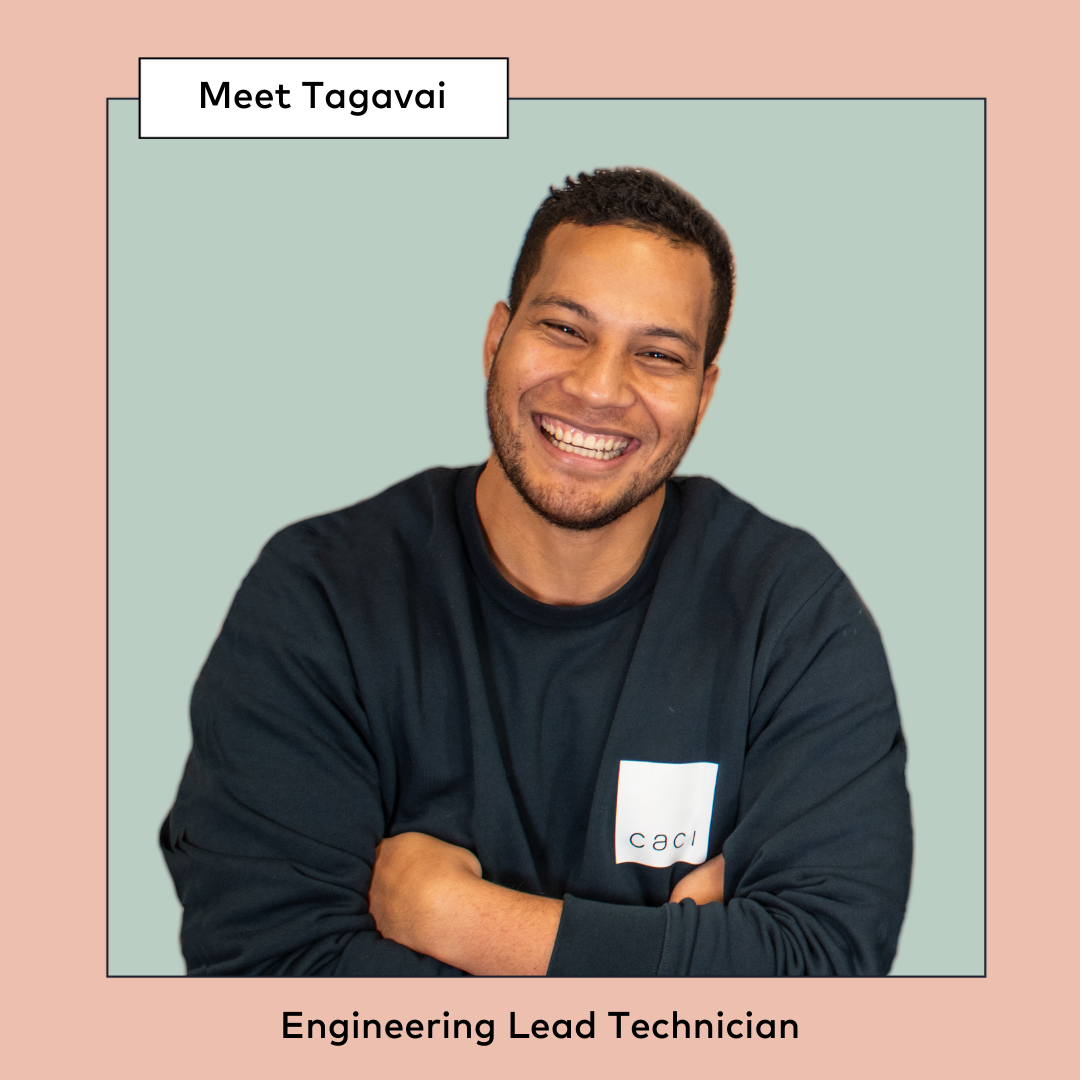 Meet Taga, our Engineering Lead Technician here at Caci!
Tell us a little bit about your background?
Hi, My name is Taga, and I come from the small island of Niue. I came over to New Zealand to study Electrical Engineering. I worked part time with the Niue Power Cooperation during my studies and wanted to experience the lifestyle overseas, where I found a role as a service technician for FAB Group.
How long have you worked at Caci?
Almost 4 years, definitely feels longer though!
Can you tell us a bit about your Caci journey since you've been working here? 
I started part time through my Uni days. Eventually becoming full-time and getting to know the people and business as a whole. We've changed so much compared to the years before and have now implemented new procedures and processes for the growth of the company and brand.
What makes your role so special?
We're a small department but we focus on minimizing the downtime of any machinery across all the Caci clinics in New Zealand. We also test and trial new equipment to improve the efficiency and quality of the treatments provided by our Caci clinics.
What do you bring to Caci?
Skills and the ability to solve technical issues that occur with equipment.
Communications between clinics and our support team.
Overall, I'd like to think its more of just lending out a helping hand.
What do you love most about being a part of Team Caci?
Our work environment and the many different characters in our amazing team! 
What are your future goals while working at Caci? 
To gain some more technical skills and licensing. Also branching out to other skin care facilities and expanding our services.
What does #skinconfidence mean to you?
Feeling fresh with your head held high.
Go-to coffee order?
Flat White
Holy grail product? 
Murad Hydro-Dynamic Ultimate Moisture 
Favourite sport?
Rugby
Go to restaurant?
Cleaver & Co
At Caci we are always looking for passionate people to join our team. Are you interested in joining us at #TeamCaci
Discover our current job openings!