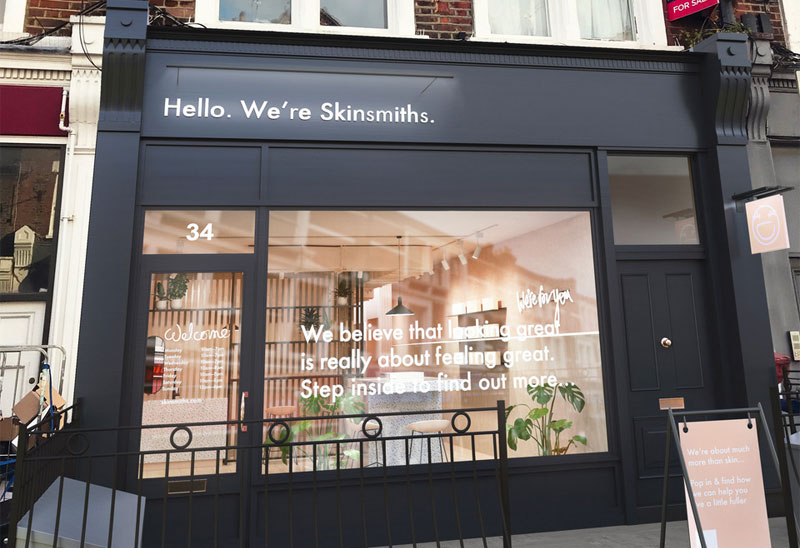 Belgravia, Putney Bridge and Hanwell clinics will specialise in advanced skin treatments, aesthetic medicine and laser hair removal via unique membership packages
This month marks the launch of Skinsmiths in London – New Zealand's leading chain of skin and appearance clinics. Starting with clinics in Belgravia, Putney Bridge and Hanwell; Skinsmiths is on a global journey to give all women access to skin confidence with plans for a further 40 clinics to open across England in by March 2019.
Founded in New Zealand in 1994 by entrepreneur, nurse and skin expert; Jackie Smith, the brand revolutionised the appearance industry, offering treatments in skin enhancement and winning multiple industry awards. With global ambitions, Jackie's vision for the brand has always been to give women all over the world skin confidence
Skinsmiths is determined to give people their best skin and deliver results, and results take time. "We're all looking for an instant result, but actually in our heart of hearts we know that to get great, sustainable changes – that takes time," says Jackie.
That's why Skinsmiths offer a range of memberships. Rather than thinking about beauty treatments as 'a facial here and a facial there', the team at Skinsmiths have membership plans. They also offer payment by subscription; so treatments are more affordable – all in all it's like a gym for your skin.
There are membership plans for maintaining and improving skin health, aesthetic medicine and laser hair removal. Skinsmiths offers free consultations, so clients meet with a Treatment Advisor to discuss their concerns and find out more about their treatment options first.